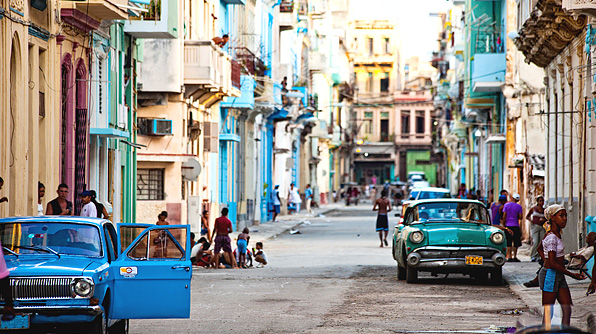 AP reports today: "US, Cuba restore full diplomatic ties after 5 decades." A ceremony in front of the Cuban embassy will raise the Cuban flag at 10:30 ET.
JOSE PERTIERRA, josepertierra at aol.com, @guaguap11
Pertierra is a D.C.-based attorney and Cuban American who formerly represented the father of Elian Gonzalez. He also represents Venezuela in the case to extradite rightwing Cuban terrorist Luis Posada Carriles. See Miami Herald piece from last month: "Declassified document says Posada Carriles likely planner 1976 bombing of Cuba plane." Pertierra appeared this morning on the program "Democracy Now."
NETFA FREEMAN, netfa at ips-dc.org, @ips_dc
Freeman is organizer for the Campaign for a Just Policy Towards Cuba
for the Institute for Policy Studies. He recently wrote the piece "Has U.S. Policy Toward Cuba Really Changed?" — which states: "The United States could learn a lot from Cuba when it comes to disaster relief, education, and healthcare. More pointedly, Cuba projects a foreign policy of international solidarity around the world. As the U.S. supplies troops seen as military occupiers, Cuba sends — often to the same places the U.S militarizes — doctors and teachers who provide crucial assistance, free of charge, to the countries they're in service of. Cuba does this with no strings attached, unlike the aid packages provided by U.S.-led international institutions like the IMF, World Bank, and even the United Nations. …
"Many of the moves the Obama administration has made in terms of its Cuba policy are in lockstep with Bill Clinton's, as expressed in the recommendations of a 1999 task force report from the Council on Foreign Relations. The report asserted that 'no change in policy should have the primary effect of consolidating, or appearing to legitimize, the political status quo on the island.' While the Obama administration insists that it's just changing a U.S. policy that was 'not working,' it remains an essentially disrespectful position against Cuba."
Producers might want to use Jackson Browne "Going Down to Cuba" as musical intro.