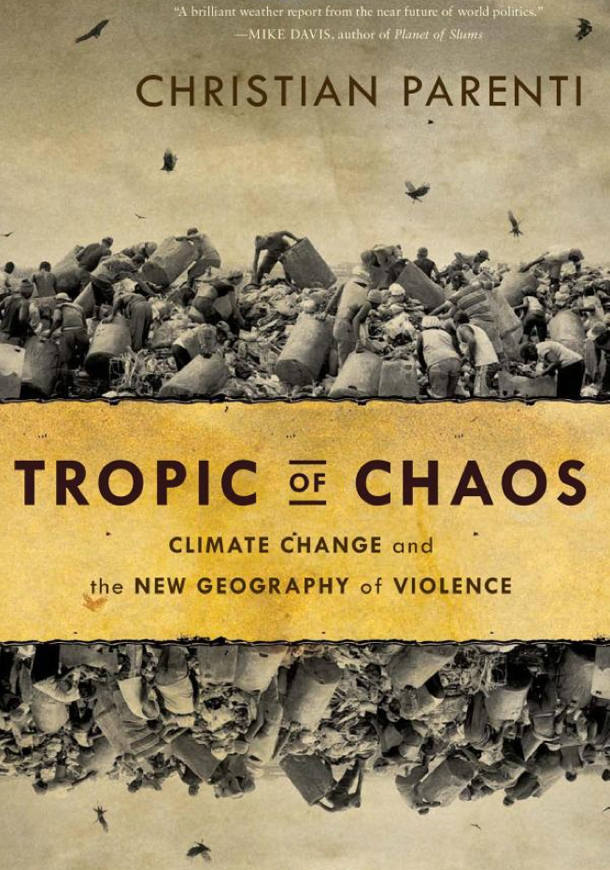 At the Democratic Party debate on Saturday night, Sen. Bernie Sanders was asked: "You said you want to rid the planet of ISIS. In the previous debate you said the greatest threat to national security is climate change. Do you still believe that?"
"'Absolutely,' Sen. Sanders replied. 'Climate change is directly related to the growth of terrorism and if we do not get our act together and listen to what the scientists say, you're going to see countries all over the world, this is what the CIA says, they're going to be struggling over limited amounts of water, limited amounts of land to grow their crops and you're going to see all kinds of international conflict. …" [video]
EcoWatch reports: "Climate change will take center stage in Paris at the COP21 climate talks from Nov. 30 – Dec. 11." See accuracy.org/calendar for upcoming events.
See new piece in TIME magazine: "Drought in Syria Has Contributed to Instability," which states that while Sanders' "plea attracted ridicule across the political spectrum, many academics and national security experts agree that climate change contributes to an uncertain world where terrorism can thrive. … A 2014 Department of Defense report identifies climate change as the root of government instability that leads to widespread migration, damages infrastructure and leads to the spread of disease. 'These gaps in governance can create an avenue for extremist ideologies and conditions that foster terrorism,' the report says."
CHRISTIAN PARENTI, christian_parenti at yahoo.com
Parenti is author of Tropic of Chaos: Climate Change and the New Geography of Violence. He said today: "The growing crisis of war and state breakdown in the Middle East is partially driven by climate change. We have to deal with climate change — that is, drastically reduce greenhouse gas emissions — or face escalating chaos."
Parenti is professor in the global liberal studies program at New York University. He has reported from conflict zones in the Middle East and studies the history of political violence.
He said U.S. policies "have repeatedly created failed states" in countries including Afghanistan, Iraq, and Libya.
"Trying to overthrow [Syrian leader Bashar] Assad is a very bad idea. Assad is admittedly a dictator who inherited a state from his father but he is doing more than anyone to fight ISIS. Seeking his violent overthrow, as has been U.S. policy, is to court further disaster and a wider swath of misery."
In an interview published earlier this year, "Climate Change, Militarism, Neoliberalism and the State," Parenti stated: "Syria is a prime example. There has been a terrible drought there, which coincided with austerity measures imposed by the Assad government cutting aid to Sunni farmers. Many of them were forced to leave the land, partly due to drought, partly due to the lack of support to properly deal with the drought. Then, they arrive in cities, and there's more austerity taking place. This is experienced as oppression by the Alawite elite against an increasingly impoverished Sunni proletariat who've been thrown off their land.
"This situation then explodes as religious conflict, which is really the fusion of environmental crises with neoliberal economic policies. Of course, the violent spark to all of this is the fact that the entire region is flooded with weapons. Some of these weapons are from the Cold War, and some of those guns are from recent U.S. militarism in the region. There were a lot of vets of the anti-U.S. struggle in Iraq who are Syrian — Mujahideen veterans who went to Iraq and came back to Syria and started to fight. There were Syrians who were selling guns to Iraqi underground groups. These groups were buying their guns back, and re-importing them to Syria."