August 12, 2019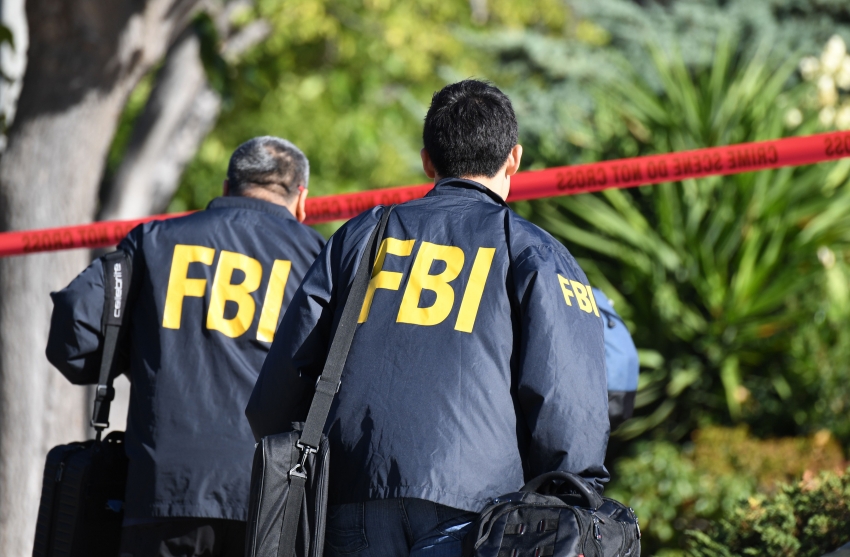 Newsweek reports: "FBI Ranks 'Black Identity Extremists' Bigger Threat Than Al Qaeda, White Supremacists: Leaked Documents."
CHIP GIBBONS, chip at RightsAndDissent.org, @rightsdissent
Gibbons is policy and legislative counsel for Defending Rights & Dissent. He just wrote the piece: "Expanding the Powers of the FBI Is Not the Solution to White Supremacist Violence."
He said today: "Many well-meaning people are looking for a way to counter the very real danger of white supremacist violence by touting one particular 'solution': to create a new law countering 'domestic terrorism.'
"The argument is simple: Due to a lack of a domestic terrorism statute, the FBI is somehow powerless to stop these acts of violence. Such a law would grant the FBI more surveillance powers. A new domestic terrorism statute would allow the agency to investigate and prosecute far-right violence.
"But this approach is misguided — and dangerous. First of all, the FBI is not an ally in the fight against racism. It has, in fact, often thwarted racial justice advocates and continues to be defined by deep-seated institutional racism. With many activists rejecting the carceral state or counter-terrorism framework, and embracing police and prison abolition, whether a law enforcement agency can ever counter white supremacy is a subject of debate.
"What is extremely clear is that the FBI has extraordinary tools at its disposal. It operates under the loosest guidelines at any point since the post-Hoover era reforms. These current guidelines allow the FBI to investigate an individual without any factual predicate that the person has committed a crime or poses a threat to national security. The FBI is allowed to attend public meetings without disclosing its participation. The FBI has conducted counter-terrorism investigations into nonviolent groups on the left, including civil rights organizations. In other words, the FBI is hardly powerless to investigate and surveil activities it labels 'domestic terrorism.' The FBI's history of abuse, in fact, raises a troubling likelihood: A domestic terrorism law would almost certainly be used to silence dissent from the left."
June 26, 2019 by journalist ·
By Sam Haut: As the first debates for the Democratic primary begin, and the list of candidates has grown to 24, it can be difficult to contextualize where each candidate has received funding from over the course of their time in office. What follows is a list of the Democratic candidates and the top sources for how much money they've made and where those top sources come from.
[more]
July 26, 2019
Following being on a pair of accuracy.org news releases, FBI whistleblower
Coleen Rowley
and journalist
Aaron Maté
appeared on several programs just after Robert Mueller's long-anticipated testimony on Capitol Hill. See Rowley on
The Real News
, where, among other things, she gives critical background on Mueller. And see Maté on the
Jimmy Dore Show
and CGTN's "
The Heat
"scrutinizing much of the conventional wisdom on Russiagate.
[more]
July 5, 2018
After appearing in a recent IPA news release, Manuel Pérez-Rocha, an associate fellow at the Institute for Policy Studies in Washington, was quoted in the article "Trump and Mexico's New Leader, Both Headstrong, Begin With a 'Good Conversation'."
[more]
June 8, 2018
After appearing on an IPA press release, Kathy Kelly, co-coordinator of Voices for Creative Nonviolence and Nobel Peace Prize nominee, was interviewed by Democracy Now! today to discuss the significance surrounding Afghan President Ashraf Ghani's announcement of an unconditional ceasefire with the Taliban.
[more]
March 23, 2018
Thomas Drake, Katharine Gun, and other key 21st century whistle blowers featured in a special panel discussion sponsored last week by the Institute for Public Accuracy, on the radio program "Flashpoints," 15 years after Katherine Gun blew the whistle on U.S. dirty tricks to try influence the UN on the invasion of Iraq.
[more]
February 1, 2018
Robert Parry, a tenacious investigative reporter and author who exposed details of the Reagan administration's secret support for Nicaraguan rebels in the 1980s, died on Saturday in Arlington, Va. He was 68.
[more]