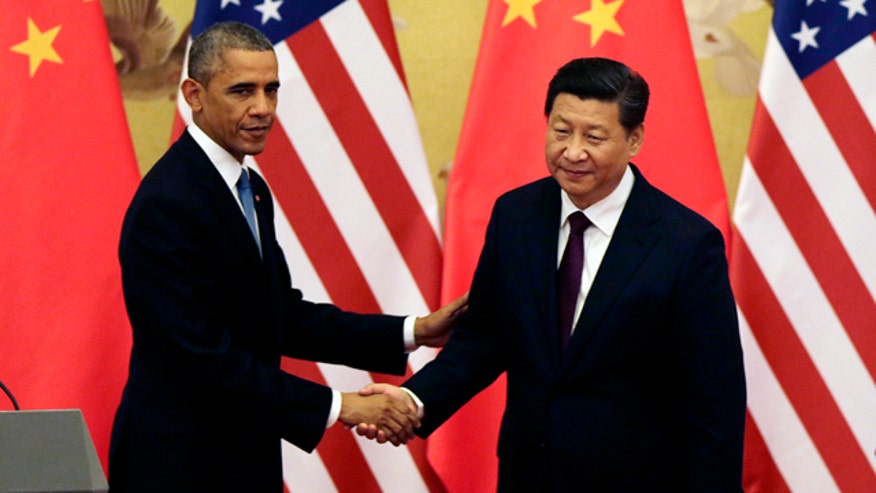 Bloomberg reports: "Wisconsin Governor Scott Walker wants President Barack Obama to cancel Chinese president Xi Jinping's upcoming state visit. Stealing some of his thunder, Florida Senator Marco Rubio swooped in and countered that it should be downgraded to a regular working visit." CNN headlined a story last week: "Donald Trump: No state dinner — only Big Mac — for China's president."
HENRY ROSEMONT Jr, hrosemont at smcm.edu
Available for a limited number of interviews, Rosemont is distinguished professor emeritus at St. Mary's College of Maryland and visiting scholar of religious studies at Brown University. His books include A Chinese Mirror: Moral Reflections on Political Economy. His latest book is the recently released Against Individualism: A Confucian Rethinking of the Foundations of Morality, Politics, Family and Religion.
Rosemont said today: "As the state visit of President Xi Jinping draws nigh, his demonization at the hands of the media, many members of Congress and most of the presidential candidates will make it difficult for the Obama administration to suggest a much more cooperative than confrontational approach to U.S.-China relations.
"But brinksmanship with China is even more irrational than with Iran, for (at least) four reasons. First, it almost surely will not be effective. China cannot be bullied, and the U.S. has a far greater capacity to influence the country positively than negatively. Second, cooperation rather than confrontation — or even competition — would be in the best economic, military, social and environmental interests of both nations. Third, increased tensions and mutual distrust between the U.S. and China instead of close cooperation will eliminate what may well be the best option for providing a measure of global stability that neither the U. N., E.U., World Bank, I.M.F. or other international institutions seem capable of maintaining any longer on their own. And the 4th reason is the unthinkable: World War III, nuclear weapons and all.
"Here are a few steps the Obama administration might easily take without compromising our security or economic conditions: de-emphasize democracy issues in favor of deepening last Fall's climate change agreement; sponsor China's becoming a major player in the IMF and promise to support the inclusion of the renminbi for drawing rights instead of obstructing it at the next round; acknowledge that China has the same security concerns in the South China Sea as the U.S. claims for the Caribbean; refuse to sell arms to Taiwan any longer in exchange for China's disavowal of the use of force against the island; explore the joint creation of an international naval patrol force on the model of the '1000 ship navy' first proposed by the former Chairman of the Joint Chiefs of Staff Admiral Michael Mullen.
"The rewards for these and similar initiatives are potentially great, but cannot be achieved either by appeasement or threat. Only negotiations can achieve them, and that requires trust, not demonization. As cooperation deepens, the conversations might deepen as well, to become a genuine dialogue between civilizations: individual rights and social rights; democracy and meritocracy; security and liberty; the right and the good; divinity and a human-centered religiousness; and more. Both sides might well learn much from the other."
The Huffington Post recently published excerpts of Rosemont's  most recent book. See: "We All Think We're Individuals. Here's Why That's Not True, And Why The Lie Is Told," which states: "It is possible to challenge the libertarian on moral and political grounds, but not, I believe, if one accepts a foundational individualism as grounding ethics."
See video of his talk at the China Studies center at Saint Vincent College.
In 2008, he co-wrote the piece "Is China a Threat?"