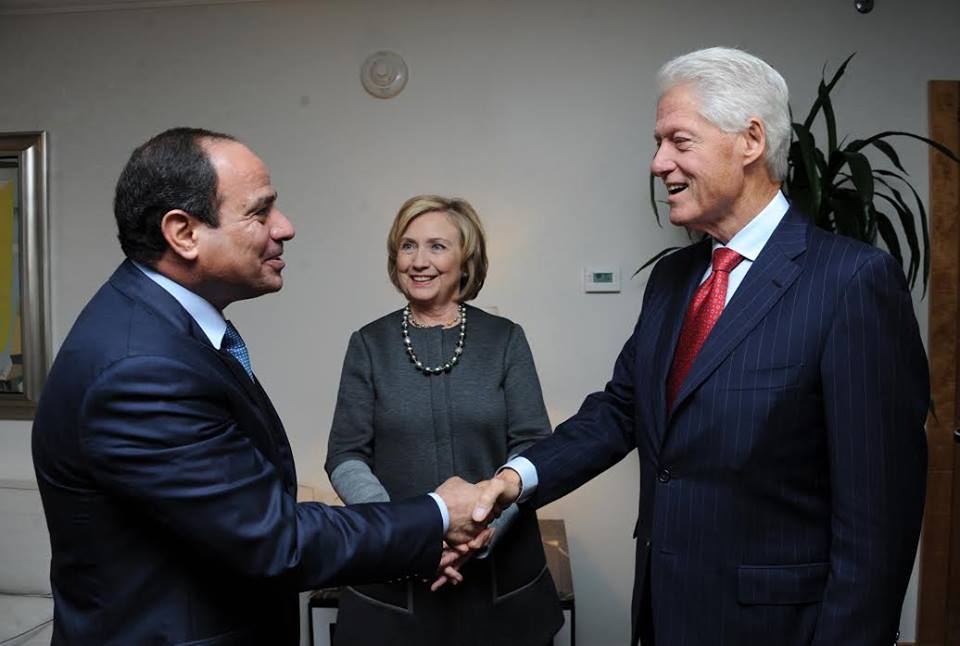 KEN SILVERSTEIN, ken.silverstein at gmail.com, @kensilverstein1
Silverstein — a Washington, D.C. based investigative reporter and author of several books on politics and money — just wrote the piece "Shaky Foundations: The Clintons' so-called charitable enterprise has served as a vehicle to launder money and to enrich family friends" for Harper's Magazine. Silverstein writes: "After endless delays and excuses, the Clinton Foundation released its 2014 tax return as well as amended returns for the previous four years and an audit of its finances. That fulfilled a pledge made last April by Clinton Foundation acting CEO, Maura Pally, who acknowledged that the foundation had previously made a few unfortunate accounting 'mistakes.'
"Journalists are going to be scouring through this new financial information and pumping out 'balanced' stories that evade what is already evident, namely that the Clintons have used their foundation for crass profiteering and influence peddling.
"If the Justice Department and law enforcement agencies do their jobs, the foundation will be closed and its current and past trustees, who include Bill, Hillary, and Chelsea Clinton, will be indicted. That's because their so-called charitable enterprise has served as a vehicle to launder money and to enrich Clinton family friends. …
"It is beyond dispute that former President Clinton has been directly involved in helping foundation donors and his personal cronies get rich. Even worse, it is beyond dispute that these very same donors and the Clintons' political allies have won the focused attention of presidential candidate Hillary Clinton when she served as Secretary of State. Democrats and Clinton apologists will write these accusations off as conspiracy mongering and right-wing propaganda, but it's an open secret to anyone remotely familiar with accounting and regulatory requirements for charities that the financial records are deliberately misleading. …
"[A] Canadian charity called the Clinton Giustra Enterprise Partnership — which is run by one of Bill Clinton's close friends, Frank Giustra — has been moving significant sums of money into the Clinton Foundation's flagship in New York. There's no way for the public to know precisely how much total money the CGEP has taken in over the years — or how much it has forwarded on to the Clinton Foundation — because, unlike in the United States, under Canadian non-profit law charities don't need to report donors to tax authorities. Earlier this year, after being severely criticized by the Canadian press, the CGEP released the names of 24 of its donors, but more than 1,000 are still unknown. (CGEP wrote in an email that 'going forward [it] will publicly disclose all future donors.') …
"One money-laundering expert and former intelligence officer based in the Middle East — who had access to the foundation's confidential banking information — told me that members of the royal family in Middle Eastern countries, including Kuwait and the United Arab Emirates, have donated money to the CGEP that has then been sluiced through to the Clinton Foundation. He told me that the CGEP has received money from corrupt officials in South Africa during the former regime of Jacob Zuma and from senior officials in Equatorial Guinea, one of the most brutal and crooked dictatorships in the world. 'Equatorial Guinea doesn't give to the Clinton Foundation in New York because it's too embarrassing,' he said. 'They give the money anonymously in Canada and that buys them political protection in the United States. The Clinton Foundation is a professionally structured money-laundering operation.'"
Silverstein's books include the recently-released The Secret World of Oil as well as The Radioactive Boy Scout.