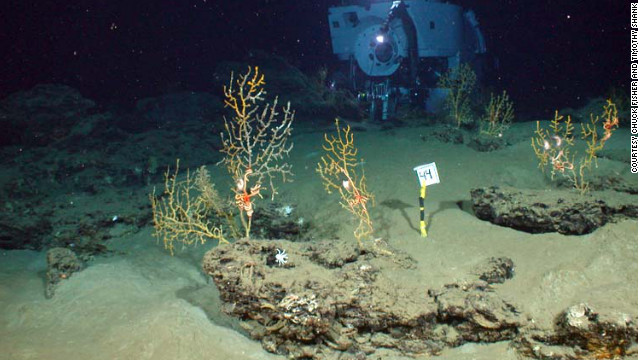 This Friday, April 20, is the two-year anniversary of BP's Deepwater Horizon rig explosion in the Gulf of Mexico, which killed 11 workers and poured 200 million gallons of oil into Gulf waters. Sunday, April 22, is Earth Day.
CHRIS KROMM, chris at southernstudies.org
Kromm is executive director of the Institute for Southern Studies, which is releasing a report today titled "Troubled Waters: Two Years After the BP Oil Disaster, a Struggling Gulf Calls for National Leadership for Coastal Recovery." The report states: "The BP oil disaster has not gone away. Despite BP's rosy ad campaign, fishing families are struggling to make ends meet and coastal residents are still reporting widespread illnesses from the spill. Gulf communities need national leadership to restore the coast and rebuild the economy — but in Washington, the BP disaster and Gulf recovery have fallen off the national radar. On the two-year anniversary of the BP spill, there are several key steps lawmakers can take to honor the nation's promise for a full Gulf recovery."
Kromm said today: "Two years later, Congress has yet to pass one piece of legislation addressing the BP oil spill, and Gulf recovery has slipped off the political agenda. But oil is still washing up on Gulf shores, and coastal communities are still reeling from hard hits to the fishing industry and widespread reports of illnesses related to the spill. Gulf residents are looking for national leadership to help restore the coast and fully recover."
See also ISS's five-part series on the Gulf's recovery.
DERRICK EVANS, tccidirector at gmail.com
Evans is a resident of Gulfport, Mississippi and advisor to the Gulf Coast Fund, a community foundation. He attended BP's shareholder meeting in London on April 12, 2012, and in an address to the gathering he said the response to the disaster has been a "fiasco." Evans also invited BP executives and shareholders to visit the Gulf communities still affected by the disaster, and received a positive response from one BP board member.
He said today: "It was good to be able to meet with BP board member Ian Davis, who is the chairman of the Gulf of Mexico Committee and so has responsibility for ensuring that BP is keeping its promises to the people of the Gulf Coast. However, we were disappointed to learn that he knew nothing about the problems we are facing on the ground. He has now agreed to visit affected communities and see for himself what's really happening, and so we look forward to helping him fulfill that promise."
AARON VILES, aaron@healthygulf.org
Viles is deputy director of the Gulf Restoration Network, based in New Orleans. He said today: "As we take stock two years into the worst oil drilling disaster we've ever seen, it's clear an honest assessment brings cause for alarm. From dying dolphins to ongoing problems in the oyster fishery, the impacts to wildlife and the communities which rely upon a healthy Gulf remain. Even more outrageous is the inaction from Washington, D.C.
"Two years after the Santa Barbara oil spill in 1969 we had Earth Day and the birth of the modern environmental movement. Two years after the Exxon Valdez, the Oil Pollution Act of 1990 was passed. Here we are, two years after the BP drilling disaster, and not a single law has been signed by the President to restore the Gulf or protect it from future disasters. It's well past time for the nation to commit to the long-term health of this threatened ecosystem and the people it sustains."