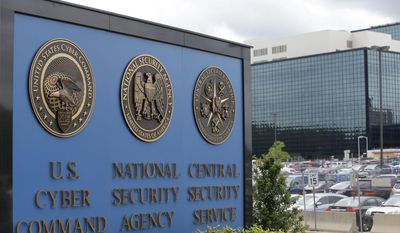 WILLIAM BINNEY, williambinney0802 [at] comcast.net
RAY McGOVERN, rrmcgovern [at] gmail.com, @raymcgovern
Binney is former technical director at the National Security Agency. McGovern was a longtime CIA analyst and prepared the daily briefs for presidents from John F. Kennedy to George H.W. Bush and now serves on the Steering Group of Veteran Intelligence Professionals for Sanity. They are two of the signers of the recently released memo "U.S. Intel Vets Dispute Russia Hacking Claims" published by Consortium News. They write: "NSA is able to identify both the sender and recipient when hacking is involved. Thanks largely to the material released by Edward Snowden, we can provide a full picture of NSA's extensive domestic data-collection network including Upstream programs like Fairview, Stormbrew and Blarney. … As for the comments to the media as to what the CIA believes, the reality is that CIA is almost totally dependent on NSA for ground truth in the communications arena. …
"In sum, given what we know of NSA's existing capabilities, it beggars belief that NSA would be unable to identify anyone — Russian or not — attempting to interfere in a U.S. election by hacking."
ANDREW COCKBURN, amcockburn [at] gmail.com, @andrewmcockburn
Washington editor of Harper's Magazine, Cockburn just wrote the piece "Questions for the Electors on Russian Hacking" for CounterPunch, which states: "It is being reported that John Podesta, Chairman of the defeated $1.2 billion Clinton presidential campaign, is supporting the call by various officials, including at least 40 Electors, that the members of the Electoral College be given a classified intelligence briefing on the alleged Russian hacking before the College votes on December 19.
"In the event such a briefing comes to pass, it might be helpful if the Electors had some informed questions to ask the CIA.
"1/ The DNC hackers inserted the name of the founder of Russian intelligence, in Russian, in the metadata of the hacked documents.  Why would the G.R.U., Russian military intelligence do that?
"2/ If the hackers were indeed part of Russian intelligence, why did they use a free Russian email account, or, in the hack of the state election systems, a Russian-owned server?  Does Russian intelligence normally display such poor tradecraft? …"
Cockburn's books include the recently released Kill Chain: The Rise of the High-Tech Assassins and, from 1983, The Threat: Inside the Soviet Military Machine.