Venezuela's electoral authority reported that governing party candidate and interim president Nicolas Maduro has won Sunday's special presidential elections to succeed the late president Hugo Chavez.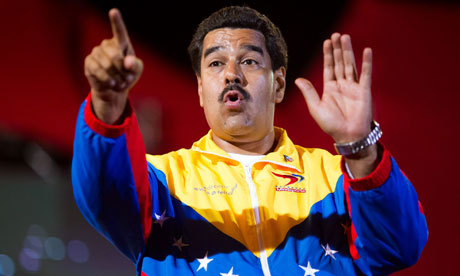 MARK WEISBROT, via Dan Beeton
Weisbrot is co-director of the Center for Economic and Policy Research in Washington, D.C. He is the author of the recent op-ed "Chávez's Death, Like His Life, Shows the World's Divisions" published by Al Jazeera English.
Weisbrot said today: "Maduro's victory was most likely attributable in large part to the increase in living standards during the Chávez presidency, and support for the government's 'misiones' or social programs. Since the Chávez government got control over the national oil industry, poverty was reduced by about half and extreme poverty by 70 percent. Unemployment has fallen from 14.5 to 8 percent, and income inequality has dropped sharply. Add to that the enormous support for the misiones that provide free health care and expanded access to education, and it is not surprising that Venezuelans would vote for continuity."
ROBIN ALEXANDER
Alexander monitored Venezuela's elections on Sunday as part of a delegation from the National Lawyers Guild, and also monitored Venezuela's presidential elections in October. She is the author of the article, "Elections in Venezuela and Pennsylvania: Lessons in Democracy?" published in the NACLA Report on the Americas.
Alexander said today: "The six polls we visited in the state of Carabobo were calm and well organized and lines we short. New software and additional computers have virtually eliminated wait times. The U.S. would do well to incorporate some of the security checks and practices that are routine in Venezuela — such as Sunday elections — to improve both the level of participation and credibility of our elections."