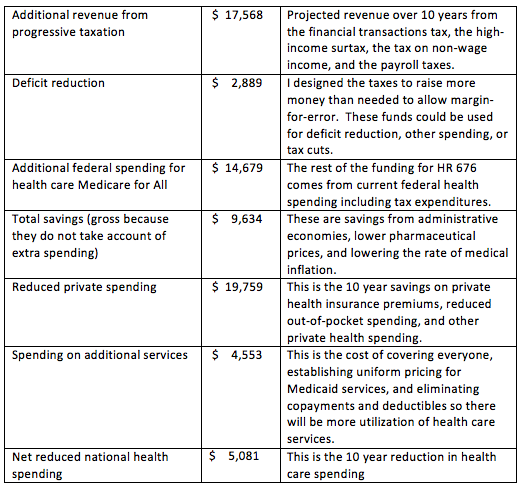 Presidential candidate Bernie Sanders appears on "The Late Show with Stephen Colbert" on Friday. See accuracy.org/calendar for upcoming events.
JERRY FRIEDMAN, gfriedma at econs.umass.edu, @gfriedma
Professor of economics at the University of Massachusetts at Amherst, Friedman's work was cited by the Wall Street Journal about Bernie Sanders' proposals for government spending. Friedman responds in "An Open Letter to the Wall Street Journal on Its Bernie Sanders Hit Piece," which states: "It is said of economists that they know the cost of everything but the value of nothing. In the case of the article "Price Tag of Bernie Sanders's Proposals: $18 Trillion," this accusation is a better fit for the Wall Street Journal that published it.
"The Journal correctly puts the additional federal spending for health care under HR 676 (a single-payer health plan) at $15 trillion over ten years. It neglects to add, however, that by spending these vast sums, we would, as a country, save nearly $5 trillion over ten years in reduced administrative waste, lower pharmaceutical and device prices, and by lowering the rate of medical inflation."
"These financial savings would be felt by businesses and by state and local governments who would no longer be paying for health insurance for their employees; and by retirees and working Americans who would no longer have to pay for their health insurance or for co-payments and deductibles. Beyond these financial savings, HR 676 would also save thousands of lives a year by expanding access to health care for the uninsured and the underinsured.
"The economic benefits from Senator Sanders' proposal would be even greater than these static estimates suggest because a single-payer plan would create dynamic gains by freeing American businesses to compete without the burden of an inefficient and wasteful health insurance system. As with Senator Sanders' other proposals, the economic boom created by HR 676, including the productivity boost coming from a more efficient health care system and a healthier population, would raise economic output and provide billions of dollars in additional tax revenues to over-set some of the additional federal spending."
See here for more information on HR 676 ("Expanded & Improved Medicare For All") introduced by Rep. John Conyers.