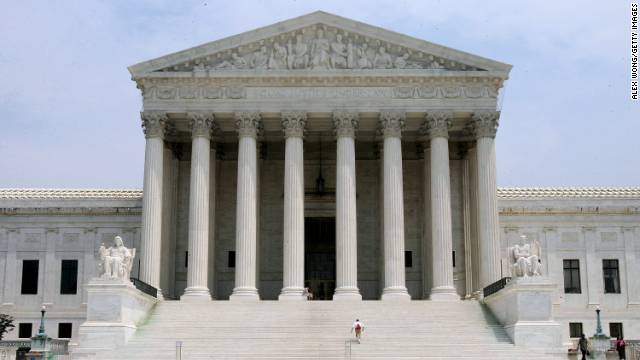 CNN reports: "The U.S. Supreme Court on Tuesday blocked a lawsuit challenging the federal government's sweeping electronic eavesdropping on suspected foreign terrorists and spies.
"The 5-4 … majority concluded the plaintiffs — which included attorneys and journalists — lacked 'standing' or jurisdiction to proceed, without proof that suspects have been eavesdropped upon. The super secret National Security Agency has in turn refused to disclose specifics, which detractors call 'Catch-22' logic."
SHAHID BUTTAR, [in D.C.][email]
Buttar is executive director of the Bill of Rights Defense Committee, which said in a statement that the court "effectively invites the government to continue spying on law-abiding Americans en masse, renders the judiciary institutionally complicit in constitutional violations, and places the National Security Agency above the law. …
"Having previously prompted threats of a mass resignation by Justice Department officials under the Bush administration, the program was sensibly struck down as unconstitutional by multiple federal courts, only to be reversed on appeal. Today's decision allows government surveillance to continue in secret, without meaningful checks and balances.
"While five Justices claimed that alternative sources of review are available, their finding buries the court's head in the sand. For instance, SCOTUS defers to the secret FISA [Foreign Intelligence Surveillance Act] court, which according to the Director of National Intelligence, has previously found parts of the NSA's program unconstitutional. Yet despite repeated requests, even Congress does not know the details of that judicial decision, let alone whether and how the program has been modified to satisfy constitutional limits.
Buttar just wrote the piece "Clapper v Amnesty: Courts and Congress v Our Constitution," which states: "Tuesday's decision by the Supreme Court in Clapper vs Amnesty International reflects judicial formalism at its worst. The decision abandons fundamental rights and the courts' constitutional mandate, while placing government agencies above the law, so long as they commit their abuses in secret."