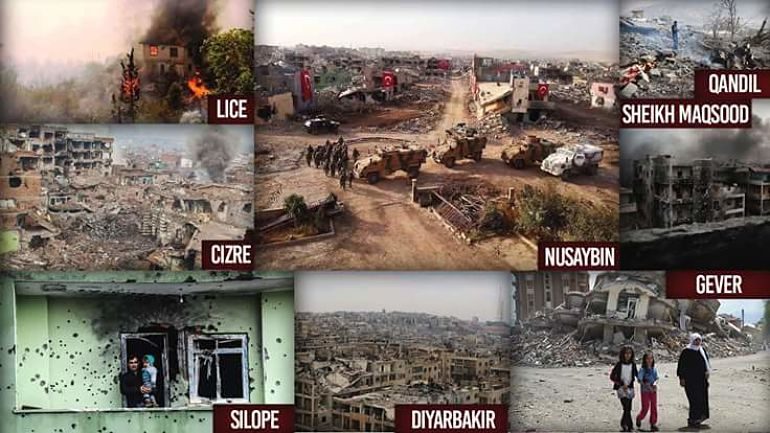 The New York Times reports that U.S. Secretary of State "Rex Tillerson's Praise for Turkey Is Met With a List of Complaints."
KANI XULAM, kani [at] kurdistan.org, @AKINinfo
Xulam is director of the American Kurdish Information Network. He appeared on the program "Democracy Now!" this morning. He said today: "Using the coup attempt of 2016 as an excuse, [Turkish President] Erdogan is asking Turks and Kurds for a dictatorship till 2034 through a referendum that is due on April 16
"That would mean he would be running the country for 32 years.
"That is more than twice the amount FDR was president before Republicans decided to introduce terms limits (of eight years) for the office of the presidency.
"Americans have been quiet about these ominous developments because of Incirlik Air Base. Europeans, because of the refugees. They have given money to Erdogan to keep them in Turkey.
"Selahattin Demirtas [head of the main opposition party in Turkey], is in jail instead of campaigning for a 'no' vote in the referendum and started a hunger strike today, Friday, March 31, 2017 to protest the limitations on the rights of prisoners.
"According to a recently released UN report, the Turkish military has turned 30 Kurdish town and city centers into 'moonscapes and vast parking lots.'
See from Reporters without Borders: "Turkey – world leader in imprisoned journalists."